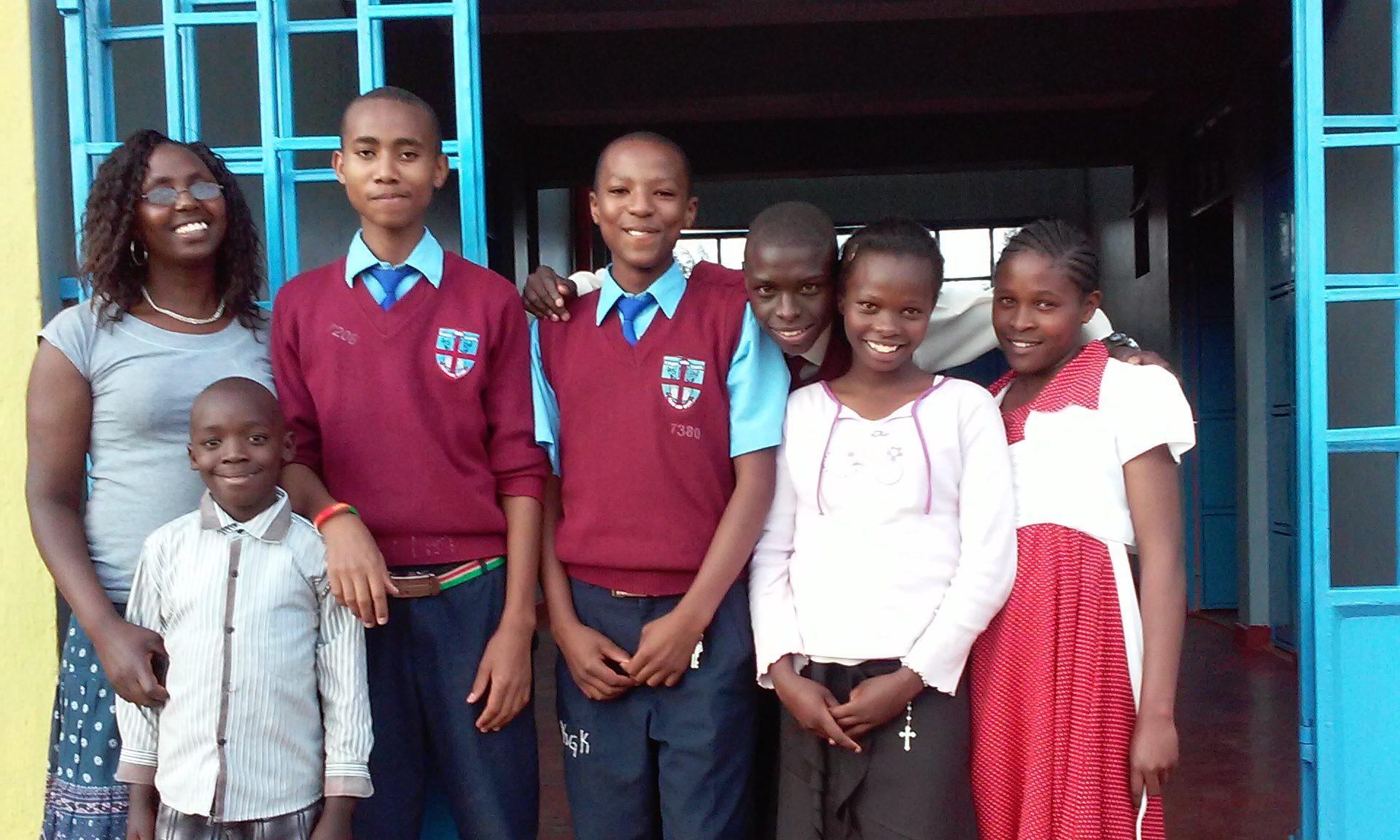 SAS Scholarship Program
In 2008, Charlie and Susan Redden started the SAS Scholarship Program to assist bright, hard-working children from Limuru, Kenya attend secondary school. Secondary school is not free in Kenya and a high school education is imperative for one to rise out of poverty. Through their friend from Limuru, Fr. Boniface Mungai, and with the generous support of our donors in the U.S., Save A Soul Scholarship Program has been providing tuition, room, and board for these children.
"Education is one of our core missions, since it will serve as the only inheritance and best tool for our kids' future."
—Emily Wanjiku Mwangi, Director, SAS Children's Centre
The SAS Scholarship Program has made it possible for 20 students from the Limuru area to attend secondary school or university. Presently, 7 of our students are attending secondary school and 7 are in college or university. In 2015, our first Scholarship Program student graduated from university with a teaching degree and has returned to Limuru to work at an elementary school.
Raising up a community
Our aim is to achieve a critical mass of educated young people from the region in sufficient numbers to improve economic prospects for the entire community. Our students aspire to be the teachers, lawyers, doctors, and engineers of Kenya's future. We hope that their personal success will provide the basis for greater economic stability in Limuru, through direct financial assistance to their families, by returning home to educate and tend to the next generation, or simply as an example of the opportunities an education can make possible.
With the opening of the SAS Children's Centre, our needs have increased. Most of the children at the center are still in grammar school. Our commitment is to cover each student to the extent of their abilities. With your support, we can ensure that all of these children reach their full potential.