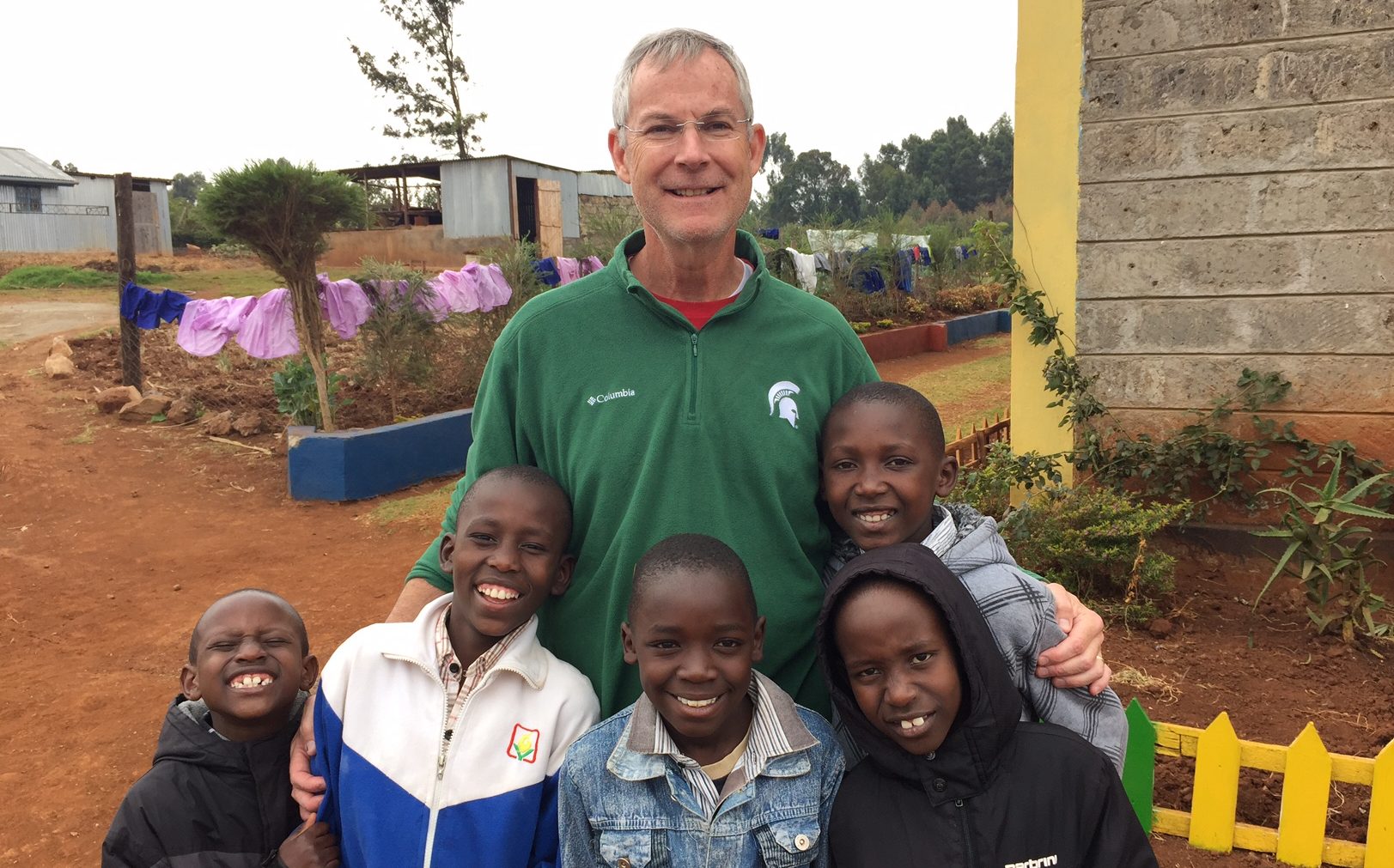 How SAS Began
The Save A Soul (SAS) Foundation grew out of a desire to provide full scholarships for deserving students in Limuru, Kenya to attend secondary school.
Following a visit to the region in 2008, Susan and Charlie Redden started the foundation to provide school tuition, room, and board to local students. Secondary school is not free in Kenya, yet is imperative for families to rise out of poverty. Presently, 7 of our students are attending secondary school and 7 are in college or university. In 2015, our first student graduated from university with a teaching degree and has returned to Limuru to work at an elementary school.
Learn more about the SAS Scholarship Program.
Children's Centre
In 2009, Susan became acquainted with Fr. Michael Kimani, a Catholic priest in Nairobi who ran an AIDS clinic in his parish. At the time, the AIDS epidemic was at its height with many patients leaving their children orphaned and with no one to care for them. It was Fr. Kimani's dream to build a home where young victims of the epidemic could be cared for. Along with Dr. Lisa Gruber from Vienna, Austria, the SAS Foundation set out to gather the funds needed for the purchase of the land and the construction of the children's home. In 2013, the SAS Children's Centre was completed, making Fr. Kimani's dream a reality. Today the Centre provides a happy, loving home for over 30 children.
Learn more about the SAS Children's Centre.
For Nothing But the Children
Every cent of every dollar donated goes directly to meet the needs of the children.  Money for the SAS Scholarship Program is paid directly to the schools for tuition and board.  Donations for the Children's Centre are distributed for payment of staff salaries, food, clothing, and supplies.  None of the SAS board members are paid for their work and no fees are ever paid to any person or agency for fundraising.  What we do is for nothing but the children.